Assign multiple users for convenience
If you have more than one person processing your accounts, you can invite multiple users to have access to Q6 Accounting. Having individual users means you can assign people different roles from read only to full access. If required, you can also restrict users' access to certain areas of Accounting.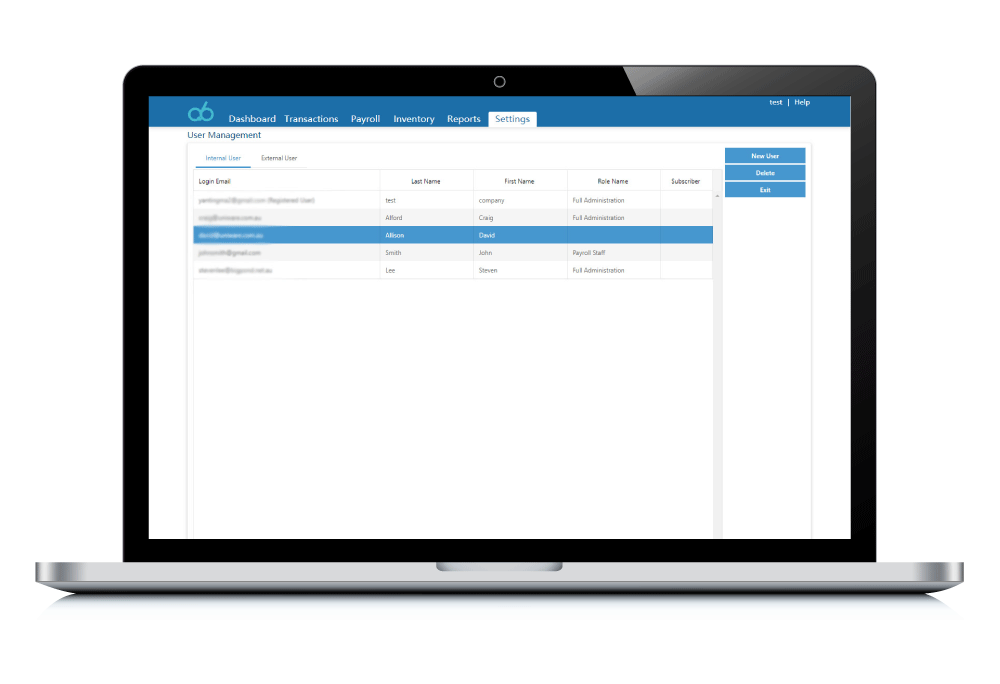 USER ROLES
User Roles in Q6 is designed to customise the access level for each user, which could be full access or limited access in one or several modules.
UNLIMITED USERS
Q6 allows you to add unlimited users as you need.
LOGIN HISTORY
Q6 Accounting keeps records on every Login activity, which makes it easier to analyse and effect problem resolution.
ROLE BASED ACCESS
Add unlimited users to Q6 Accounting and let them help you manage your business finance. Invite your accountant too and share your financial information easily.
INTERNAL & EXTERNAL
Q6 users may be set up as an internal user or external user to take the advantage of sharing the same file in the cloud.
PERMISSION & SAFETY
Manage your users by providing specific permissions and create manage permissions for users. The locked default administrative role is designed to keep your important data safe.