Q6 takes the stress out of managing your business banking
With simple, automated methods to do tasks such as transferring between accounts and reconciling your accounts, we'll give you more time to focus on growing your business.Control cash flow and make better business decisions if you and your accounting professional can always see up-to-date financial information by connecting to Q6 Accounting.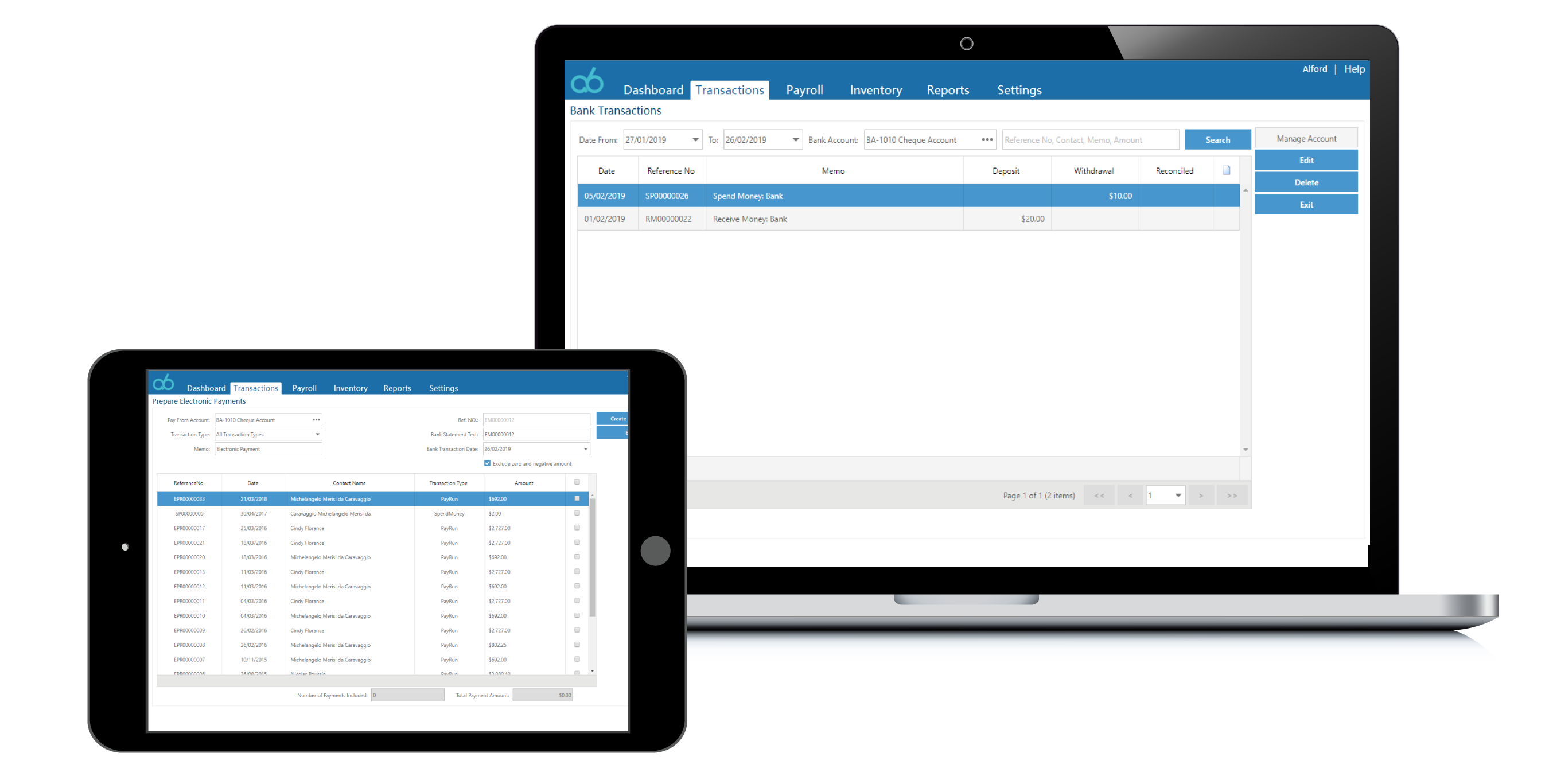 MULTIPLE ACCOUNTS
Set up as many bank accounts as you like. Each one can be named anything you like and you can choose from Chart of Account or instantly create a new account from the transaction screen to make it quickly identifiable by sight. Q6 allows you to transfer money from one bank account to another.
BALANCE ON DASHBOARD
Access to dashboard display with a financial summary, including your bank balances and a graph showing the historical balance with a multi–period option.
EASY BANK RECONCILIATION
An easy-to-use process for bank reconciliation matching your actual bank statement with what is shown on the screen. See all bank transactions on your bank statement in Q6 and track any outstanding accounts that haven't been deposited.
RICH BANKING TRANSACTIONS
Q6 provides you with one stop banking features. You can be confident to record a variety of daily bank transactions in Q6, such as expenditure, receipts and transfer transactions.
RECURRING BANKING
Save your time and never feel behind. Recurring Banking allows users to setup regular banking transactions, such as bank charges or direct debit.
POWERFUL ELECTRONIC PAYMENTS
Our electronic payment files are prepared using the Australian Bankers' Association (ABA) file format. You can directly upload this file to your bank to process banking transactions.