Make life simple with Q6 Payroll
Payroll in Q6 is very straight forward, and just a few clicks are needed to fulfil the required operations. Clients can easily track, calculate and meet their monthly and quarterly compliance obligations, such as PAYG and BAS. Efficiently manage complex payroll, and automatic updates keep clients up-to-date with changes to Government legislation.
Specially designed Pay Superannuation feature in Q6 will generate a Super Stream CSV File, the Standard Super Stream file for Super Fund Company or Clearing House as per requirement from ATO.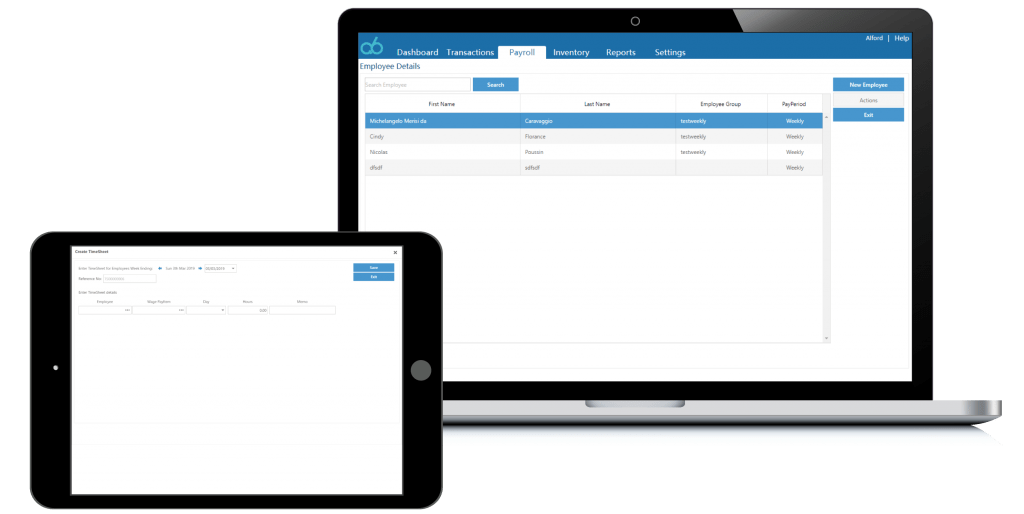 Single Touch Payroll made easy
Q6 lets you file your pay runs with the ATO in a matter of clicks. And getting setup is a lot easier than you think.  Q6 is whitelisted in ATO Single Touch Payroll connection. Q6 Payroll and Accounts are combined in one, as Payroll in Q6 not only manages the tasks you have to do, it automatically updates your accounts too.
COMPLETE FLEXIBLE PAYROLL
Complete flexibility to configure options makes it easy to setup Q6 to your flavor. You can keep track of pay rates and hours worked for casual, part-time or full-time employee. Set hourly rate or salary settings for each employee. Track super and automatically calculate annual and sick leave with accruals automatically calculated. Easily print or email payslips to employees.
FASTER EMPLOYEE SETUP
Setting up employees is extremely fast in Q6. Full time, part time and casual employees are easily setup. You can effortlessly setup PayRun templates, so not only can you easily pay employees hourly or annual pay rates, super rates and leave entitlements, but also can split employee payments into their bank accounts.
SIMPLE TIMESHEET MANAGEMENT
Q6 timesheet feature makes it simple for a payroll officer or manager to enter timesheets on behalf of employees. Q6 will auto calculate the salary, leave and super entitlement based on the timesheet entry.
SUPERSTREAM READY
Q6 is fully compliant with ATO's SuperStream Data Standards. At no additional cost, Q6 offers a fully integrated solution that you can send SuperStream data and upload to a super fund without needing to pay a clearing house or any other third party.
ATO Certified Single Touch Payroll
Single Touch Payroll function in Q6  has been whitelisted and certified by ATO. Single Touch Payroll is a new way of reporting payroll information to the Australian Tax Office. Businesses used to report this information to the ATO once a year. But now, they need to send a report after each pay run. And those reports must be submitted using a solution that is Single Touch Payroll compliant, like Q6 Cloud Accounting software.
SMART PAYROLL REPORTING
Q6 provides a comprehensive range of reporting options, enabling unlimited access and analysis of your payroll data. Data can be viewed on-screen, printed, or exported to a variety of popular file formats.