Streamline your invoicing and get paid faster
Managing all aspects of sales orders and customer service transactions, Q6 is designed to shorten your "order-to-cash" processes across all parts of your business. It makes managing your invoices and receivables effortless. Grow beyond borders with multi-currency pricing. Charge customers in their currency and Q6 records it in your currency.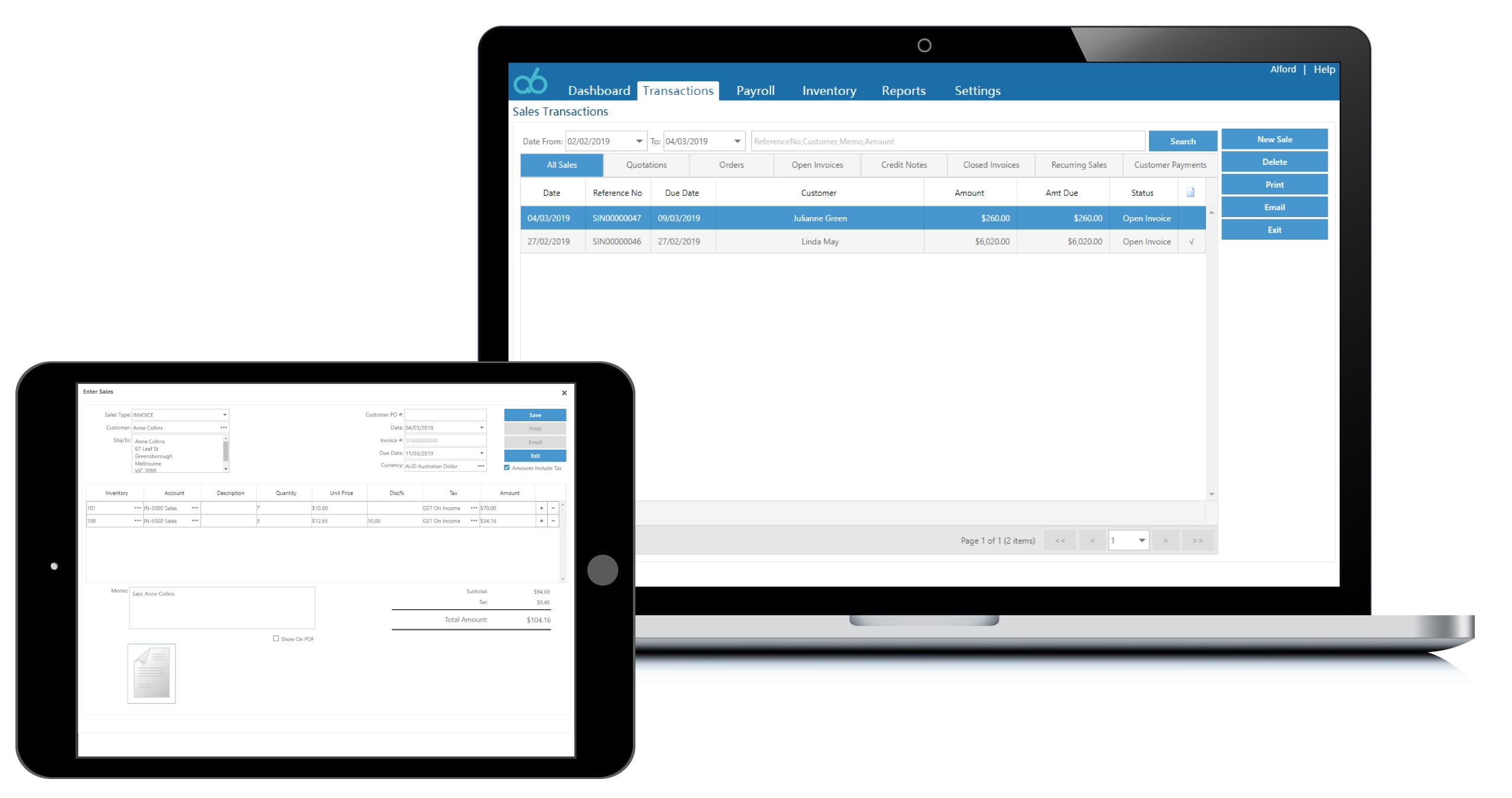 FULL CYCLE SUPPORT
Full cycles of quote to order, order to invoice and payment processing are supported in Q6 Sales Module. Use Invoice templates to design data entry forms and include your logo and header text. Q6 supports both Goods and Service industries.
BATCH IMPORT CUSTOMER CONTACTS
Import Customer lists from other accounting software. Spreadsheets can be easily used with the Q6 import template (CSV format). You can also manually create, edit and manage all your customers and suppliers within Q6.
UNLIMITED TRANSACTION
In Q6, you can create as many sale transactions as required with no limitation or restriction. Generate Sales orders, send them by email or print a PDF, and convert them to income. All transactions generated are integrated with accounting, billing and inventory.
CONVERSION
You can convert a quote or a sales order into a invoice at the click of a button to avoid the hassle of data entry again and again.
RECEIVE PAYMENT IN BATCH
Receiving payment from your clients couldn't be easier. Simply click on the target transactions batch payment and they will be recorded in a matter of seconds.
AUTOMATE RECURRING INVOICES
Set up your recurring sales to be automatically created to avoid manually entering the information each time. Save time by creating recurring invoices for customers who have a regular transaction with you.
DISCOUNT SETTINGS
Offering discount to your clients could not be easier, as you may set up a discount rate in Q6 Sales Module once agreement settled.
MULTI-CURRENCY
Multi-Currency will help you to issue invoices with over 200 currencies around the world.